#138
I met my wife at an Arthritis support meeting.
You know when two people just click.
#513
I thought I understood the meaning of "When Pigs Fly" but then… the swine flu.
#118
I'm thinking of selling my John Lennon memorabilia on eBay.
Imagine all the PayPal.
#154
I have a fear of speed bumps. Im slowly getting over it
#707
I poured root beer into a square glass.
Now I just have beer
#471
What do a nearsighted gynecologist and a puppy have in common? A wet nose.
#464
I got called pretty yesterday and it felt good!
Actually, the full sentence was "you're pretty annoying" but I'm choosing to focus on the positive
#752
What do you call a bee that lives in America? A USB
#274
Don't trust atoms. They make up everything.
#285
When are holes beautiful? When they're gorges.
#393
Why did the Higgs Boson go to church?
For the mass
#501
I had amnesia once – maybe twice.
#799
Dad: Son, I don't think you're cut out to be a mime artist
Son: Was it something I said?
Dad: Yes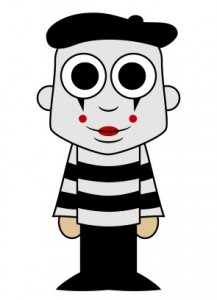 #55
What do PCs and air conditioners have in common?
They both become useless when you open windows
#765
I have only seen people underwhelmed or overwhelmed, never whelmed properly.
#89
Do you know why i make puns?
its my respunsibility.
#223
My kids have been throwing Scrabble tiles at each other again.
it's all fun and games until someone loses an i.
#310
What religion are baby cows? Calf-lic.
#538
Blonde: "What does IDK mean?"
Brunette: "I don't know."
Blonde: "OMG, nobody does!"
#633
For a short while, my uncle was a world famous chainsaw juggler. But not for being good at it. I miss uncle Stump.