#774
My friends bakery burned down last night.
His business is toast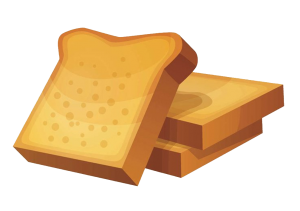 #294
Two Eskimos sitting in a kayak were chilly, so they lit a fire in the craft. Unsurprisingly it sank, proving once again that you can't have your kayak and heat it too.
#514
The Lord of the Rings is basically about a group that spends nine hours returning jewellery
#130
My wife asked me to bring home stuff for the pancakes. She wasn't happy when I arrived with a push-up bra.
#16
What do you call a sheep with no legs? A cloud
#212
Why did the Mexican take xanax?
For Hispanic attacks
#464
I got called pretty yesterday and it felt good!
Actually, the full sentence was "you're pretty annoying" but I'm choosing to focus on the positive
#666
Someone threw cheese at me.
Real mature!
#773
I'm so introverted I won't even talk to myself.
#150
Today a girl said she recognized me from vegetarian club, but I'm sure I've never met herbivore.
#354
Sometimes I tuck my knees into my chest and lean forward. That's just how I roll.
#232
At breakfast this morning, my wife said she's leaving me because of my obsession with Twitter.
I almost choked on my #Brown.
#750
You know mountains aren't just funny, they are hill areas
#447
Cats spend two thirds of their lives sleeping, and the other third making viral videos.
#545
No matter how much you push the envelope, it'll still be stationery.
#28
How do you make holy water? You boil the hell out of it
#317
I just deleted all the German names off my phone. It's Hans free
#500
Waitress: 'Do u have any questions about the menu?' Me: 'What kind of font is this?'
#511
Two blondes are facing each other across a wide stream.
One yells to the other, 'How do you get to the other side?'
The other blonde replies, 'You are on the other side!'
#98
"Your finest Scotch, please." "Yes, sir," the guy at Officeworks says as he hands me a 12 year old roll of tape.